We're rebuilding this site so some of our old pages look wonky, please check out the homepage to find all the cover design resources and templates.
***
Want to self-publish, without spending a ton on your book cover?
Make your own book cover design in MS Word
Customizable, easy-to-use book cover templates for indie authors,
based on the design principles of bestselling books
Getting Ready to Self-Publish Your Book?
Wouldn't it be great if you could use a software you're already familiar with to make your own beautiful and professional book cover, without the risk of common design flaws that can cripple book sales?
You wrote a great book, but everyone is ignoring it
You try to get reviews but your emails go unanswered. You advertise and promote but your books aren't selling. The problem is your book cover. How I know this: your book is getting rejected by people who haven't even read it yet. That means you have a packaging problem.
Promoting a book with an ugly cover is like rolling a boulder uphill – everything you do is so much harder, from getting reviews to winning awards to selling more books. But trying to make your own book covers at home rarely results in a professional looking cover, and hiring an expert can be expensive.
I'm Derek Murphy of Creativindie Covers. As a book cover designer with a reputation for making covers that sell, I wanted to find a way to help more indie authors save money and take control of their cover design, without the risk of making an ugly cover that would destroy their book's one and only chance of making a good first impression.
I tried a bunch of options but they were all too hard to learn, or gave authors too much freedom and not enough structure. I finally decided to try designing covers in Microsoft Word: a program most authors already know how to use and have installed at home (or know someone who does).
It took me a few months of practice, but I discovered that, contrary to popular belief, you can make a pretty incredible book cover yourself using MS Word 2010. It's easy to edit layers, transparency, strip out background, add text effects, gradients, borders, decorations and dividers.
These images are just examples and are not meant to be used "as is" for your book cover. Some of them are based on bestselling books just to demonstrate the kinds of book covers you can achieve in MS Word.
The great thing about these covers is that anybody with MS Word can edit them!
You can replace the pictures and the Word file will keep all the settings I've picked. You can retype the titles and subtitles, and add your author name, change the fonts and colors…  and have a beautiful cover in just minutes.
All this means that, for the first time, I'm able to offer self-publishing authors easily customizable book cover templates, so they can make their own unique cover without it looking amateur or homemade.
Why not just hire a designer?
Absolutely, you can. But communicating what you want to the designer may be tricky, you'll have to wait for revisions, and you may not love the final design (most services only allow a few choices). A good cover will cost between $500 to $1000. Add in editing and formatting and you can easily spend far too much. I believe that everybody should have the opportunity to publish their writing – even those who don't have that kind of money lying around.
These DIY covers are for those authors who aren't ready to hire a professional, but want a professional looking cover that they can make themselves. (But even if you plan to hire a designer, getting a head start and using the templates to figure out what you want will save a lot of time.)[/text_block]
Totally Customizable, 100% Unique
You don't need expensive or complicated graphic design programs, a super
powerful computer with lots of memory or advanced comput

er skills.
I'm giving away some free templates and a PDF guide (just type in your email up above), so you can see if this is for you and make sure you're comfortable using the features in MS Word. And yes, you
can
start making your own covers in MS Word by yourself, without the templates – but I wouldn't recommend it.
You see, having the right tools and ability doesn't mean you're ready to design your own book cover from scratch: a book cover is like a blank canvas, and it is easy to waste months obsessing about it, without producing quality results.
The most useful benefit of these templates is that it will give you some creative boundaries. By using one of these templates, which are all so different and unique, you'll know you're starting with a strong, professional design basis, and you can "color within the lines" of tried-and-true book cover design that sells books. That will save you time so you can go back to the thing that's most important: writing another book.
I want to make these templates as useful as possible, so I'm also developing some training videos, a quick start PDF, and a walk-through of a few of the covers. To increase the value I'll be giving away my book marketing guide, a premium WordPress plugin and some other cool stuff.
Why not use some other book cover templates or software?
There aren't many cheap book cover design options… but there are a few. It's possible to buy a template from someone else for as little as $30, or sign up for a book cover design software for about as much. Some of them are even pretty good – if what they offer is exactly what your book needs. But most come as .psd (Photoshop) files so you'd still need someone to edit them, or else use some new software that you aren't familiar with, and the majority of their samples really aren't that great anyway. If you need a simple and clean non-fiction book cover, it may be good enough for you.
But fiction covers are a different story. It's very hard to do them well – there's so much competition already, you need a truly amazing book cover, not something that's "good enough." I'm an established designer with a proven track record of successful clients and cover designs that substantially increase sales, and I made these templates in MS Word because I believe indie authors deserve a low-cost (but high-quality) cover design solution.
How many templates will I get?
Originally I'd planned to make just 100 templates, but after making 150, I still feel like I'm just starting to get the hang of it. I know I can do better, so I'm working on another 150 that will be ready in a couple months. A one-time purchase of DIY book covers will make you a member for life, and I'll let you know when a new package of templates is ready to download. (I've set up a "member's area" where you can download new files and get the free extra bonuses I plan to surprise you with.)
Here's what the DIY Book Covers package includes
A list of all the fonts I used on all my sample covers, so you can install them on your computer and use them
A quick-start guide and "Cheat Sheet" explaining how to edit the text, pictures, and add styles and effects
Instructions for how to save your cover as a high-res JPG, perfect for Kindle and other sites
An insider's guide to finding art, pictures and designs to use on the cover
An epic list of my favorite fonts for each genre, so you can find the perfect one for your book
Training videos and sample tutorials to get you up to speed (will be adding soon)
150 DIY templates ready to download and use right now (half fiction/half non-fiction)
Another 150 templates which will be even more awesome (ready in a month or two)
Lifetime access to all future cover templates I make for DIY book covers
Templates and instructions for making your own POD print cover for Createspace or Lightning Source
Business card templates and instructions for making amazing cards (and getting them printed cheaply)
Ad box templates for all standard ad display sizes you can customize easily
Facebook cover/Blog header templates that look great and drive sales
Full print cover templates
There are four sample templates included along with instructions for making full print covers for Createspace, Lulu or Lightning Source. I'll add more full templates in the next round of covers.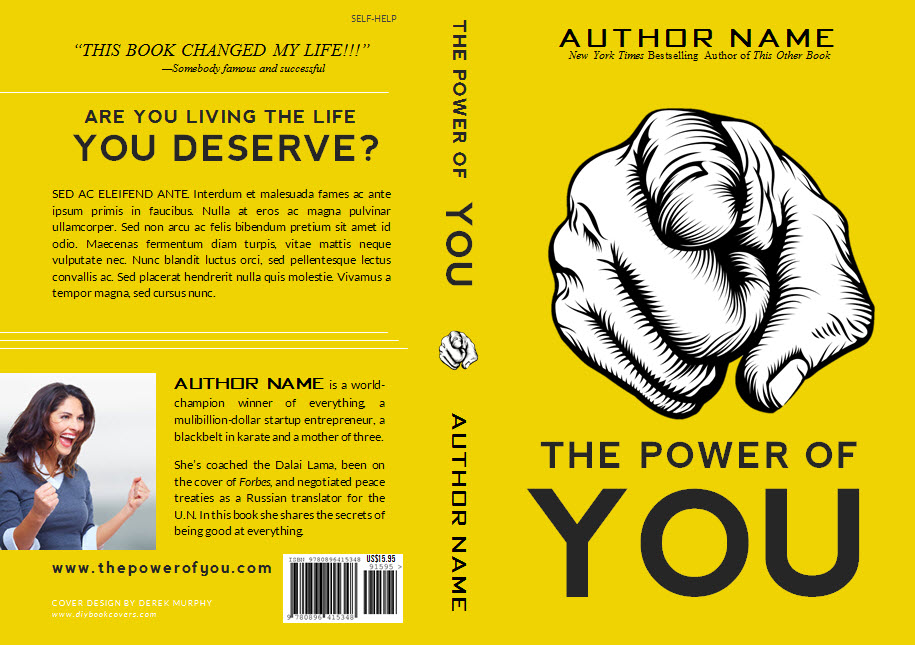 I charge
at least $559

for just one ebook cover design…

My clients know I'm worth it, because my covers sell books, attract publishers and get a lot of reviews. That's why over 75% of them come back to me with repeat business for their next project.

But the whole point of DIY covers is to let me offer an affordable option to authors who want to take control and do more of the work themselves, so I'm pricing the total package – which will include at least 300 templates – at only $87.

And I'm throwing in everything you need to build a powerful author platform, with matching business cards, blog and Facebook headers, adboxes and much more. Yes it will take a day or two to get used to using the templates, but then you can make everything you need yourself, create a cross-platform branded look, and make your book shine with strong, clean design elements.
Get all the DIY book cover templates for
just $87

Free Bonus #1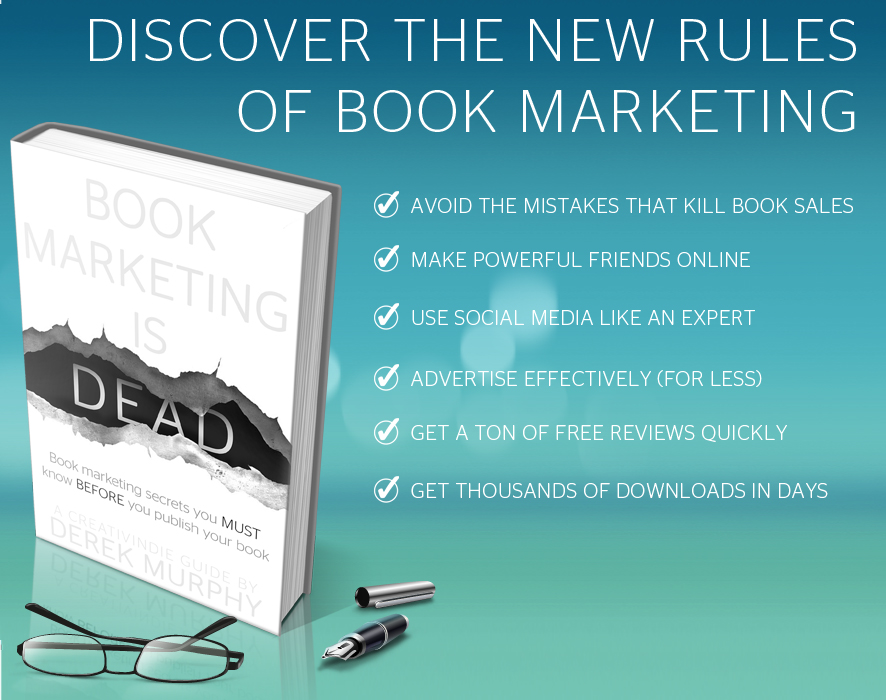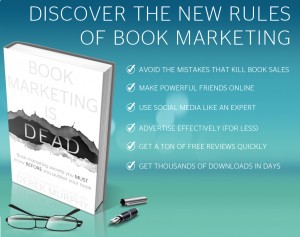 Give your book a leg up with my book marketing guide. Avoid promotion mistakes that can kill sales. Plug up the holes in your sales funnel so you're not throwing money away. Learn how to advertise effectively (for less) and run powerful promotions. Make friends with key influencers who can sell thousands of copies.
Join now and get instant access to all the cover design templates, training materials and guides, my book marketing guide and the premium WordPress plugin. Everything you need, right here, for a really low price.

Your purchase is 100% Risk Free. I understand DIY Covers may not work for everyone. If you can't use it or are unhappy for any reason, just email me and I'll happily refund your money.
Frequently Asked Questions & Answers
Can I use this on my Mac?

DIY Cover Templates work equally well on Mac or a PC, as long as you have Microsoft Word 2007 or above installed. MS Word is not a free program so make sure you have a working copy before you buy these templates.

I only have MS Word 2003/2007 – can I still use the templates?

Some of the unique features I used to make these templates will be unavailable in earlier versions of MS Word; however I've saved an additional copy of each template as backwards-compatible. Still, I recommend you download a free one month trial of Word 2010 here.

What if I get stuck?

I hope my guides and training videos will be enough to get you started. Not everything is finished yet but by January it should be, and then I can focus on helping you out with your cover. Just email me – derekmurphy (at) creativindie (dot) com.

How do I save my cover for Kindle/ other sites?

Saving your Word file to a JPG ebook cover is easy. The templates are set at 6″x9″ or 1800 x 2700px – perfect for Amazon and other ebook sites. It's easy to change your template to another cover size, such as 5″x8″.

Won't all the book covers look the same?

The images in these book cover templates are meant to be replaced, not used. You can search for similar stock photography or art-work, and change the photos easily so that your cover will be 100% unique. You can also drag and drop elements from one template into another, or find another font for the title. There will be over 300 different templates, and with so many options nobody will ever guess you used a template.

I need a full print cover for Createspace…

These templates are made for front covers, but making a full print cover for Createspace is possible and not too much harder once you're familiar with MS Word. I'm including a walk-through guide and video in the package, as well as a few full-cover templates, to help out as much as possible.
Update
I'm also making some templates for Photoshop and the free online cover design tool I made. You can
 read more about it on my blog. I also want to make the training videos and help more obvious and easy to find, so I'll be redoing this website completely (again) soon. I'm leaving this page up, and you should be able to find and download the free stuff from here. Thanks!