Create Your Own Bestselling Book Cover for Free
Hi, I'm Derek Murphy. I've designed over 1000 book covers, and use regularly use clever design to help self-publishing authors hack their way on to bestseller lists. Because I'm good at what I do, I charge a lot of money. But I wanted to help indie authors get high quality book cover design without spending a fortune, so I figured out how to make book covers in Microsoft Word, and made a bunch of cover templates.
But that wasn't good enough.
So I spent six months and thousands of dollars building an online book cover making tool, so that authors could open my templates and customize them to make their own best-selling book cover designs, without any special tools or programs. This site is a work in progress, but I keep adding new resources. You can find a bunch of free stuff, or you can sign up as a member and get access to hundreds of extra templates.
The Right Size
Make a cover for Kindle or any other platform, with built-in presets and ratio flexibility.
Easy to Use
Making changes is simple. If you get stuck we've prepared walkthroughs, tutorials and video guides.
100% Unique
Hundreds of fonts, styles and options: just add new pictures for a one-of-a-kind cover.
Brilliant Design
These covers were crafted with love by a world-class designer, and built to make you a bestseller.
MICROSOFT WORD TEMPLATES
Who says you can't make a beautiful cover in Microsoft Word? I made over 100, and they're fabulous! Grab the free guide and learn how to make your own hot-selling book covers in less than 30 minutes (you'll also get some free samples) or join as a member and download them all.
ONLINE COVER DESIGN TOOL
This site just got a facelift to make room for our new, totally awesome (and free!) cover design tool. We still need to make the training videos and templates for it, but it's going to change the game for self-published authors.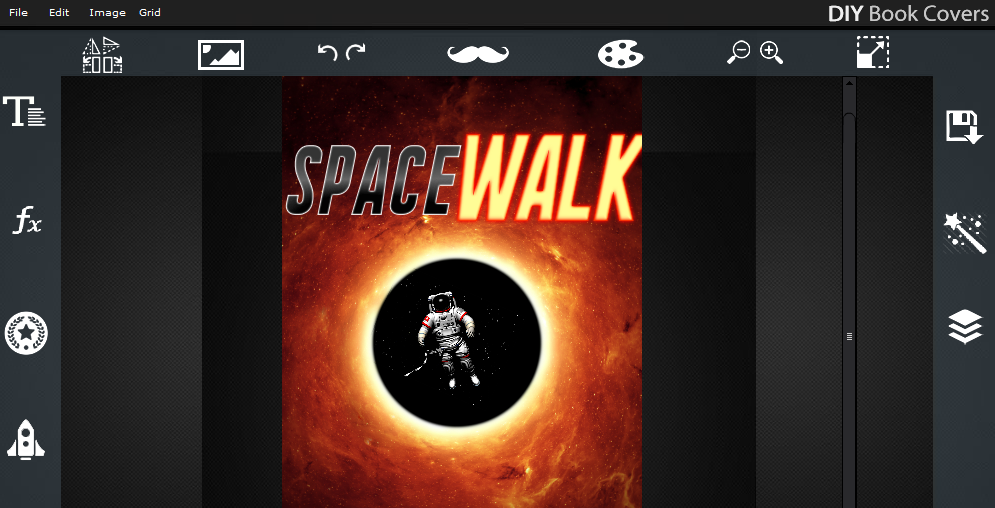 YOU CAN USE THESE COVERS EVERYWHERE

BOOK MARKETING, EDITING AND FORMATTING
Looking for something else? Check out this other stuff.
Book Cover Design | Book Formatting Templates | Book Butchers Editing | Book Marketing for Writers | BlurbTrade | Ebook Conversion and Formatting